---

This site is under construction!

Zenith TransOceanic
Partial recap of a Zenith TransOceanic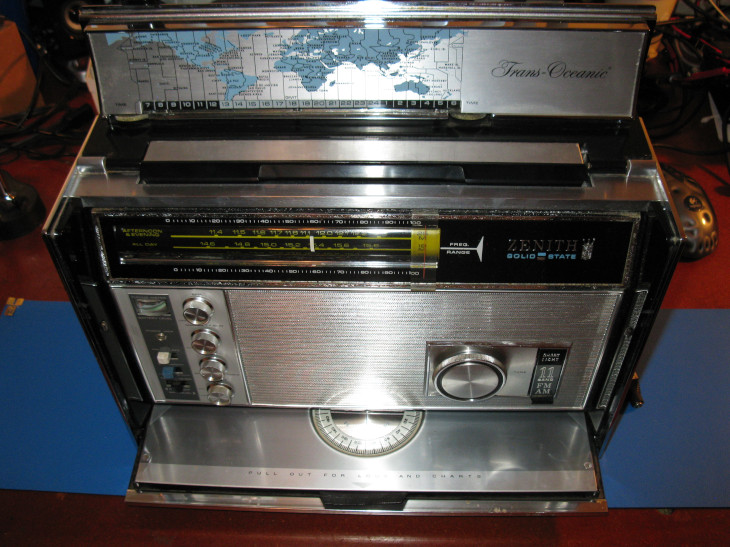 I don't have information anymore on which caps this needed.
I added a DC power port for the user while I was cleaning this up for the owner.
I do remember many of the screws to get this out of the chassis were very tricky to get to.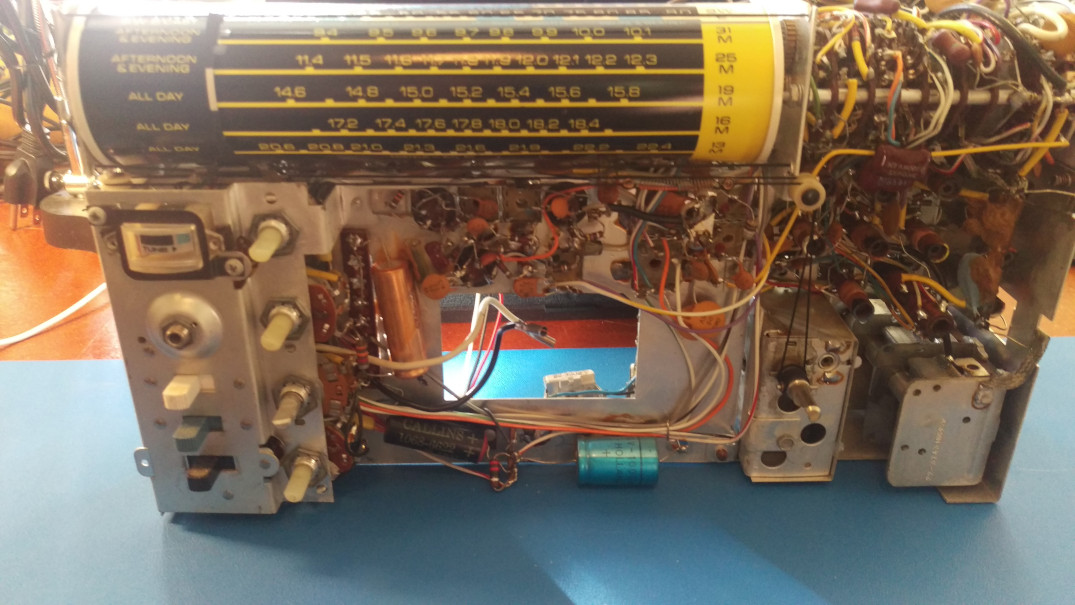 The band selector is a pretty complicated mechanism, lit internally!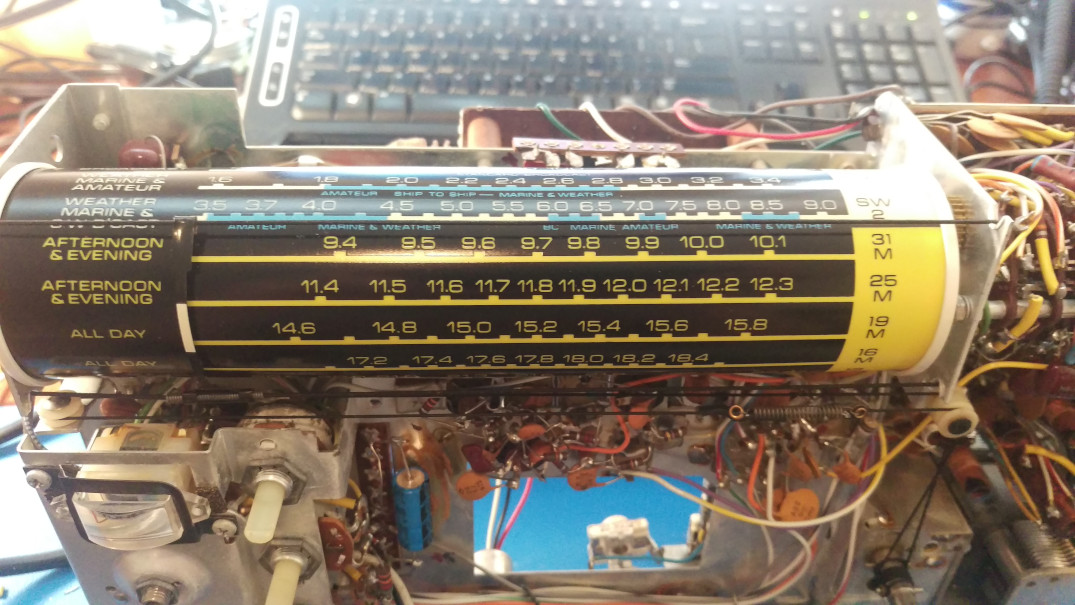 Another view of the internals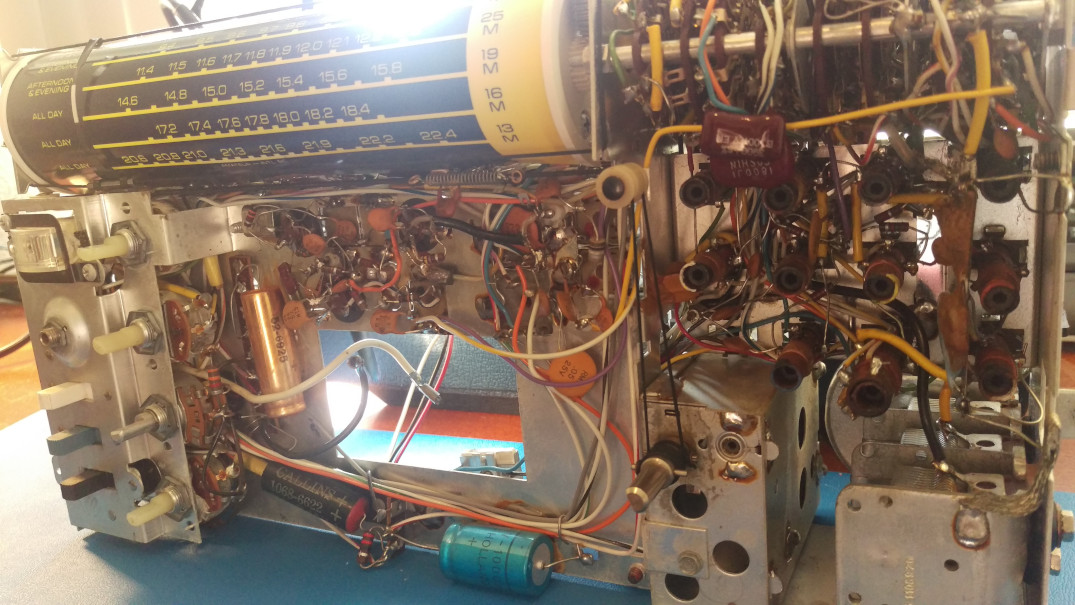 Click on the letter for WinLink Email!

2021 AA0CN